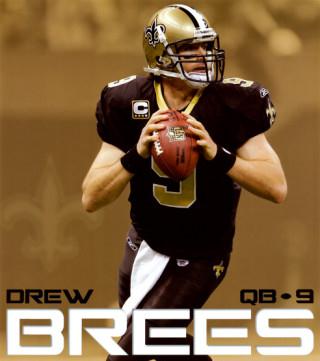 If it is true, as I write in my book, "Opportunity and intention are what football is all about," where does "beating the odds" come into play?  Last week was week 2 of the NFL season, and I heard these "odds" many times:  Teams that start the season 0-2 have a 12% chance of making the Playoffs; teams that start 2-0 have a 63.7% chance of making the Playoffs.  This week, the statistics grew more daunting: teams that go 0-3 after week 3 have virtually NO chance to make the Playoffs.  Only 3 teams have done it since 1990, and none have EVER gone to the Super Bowl.  And a whopping 76% of teams starting 3-0 actually DO make the Playoffs.
"Opportunity" means "favorable or advantageous circumstances or combination of circumstances."
"Intention" is "a vision or determination—a clear and positive statement of an outcome you want to experience."  And football certainly is a place where opportunity and intention meet preparation.  These guys inspire us because they play to the whistle—they never give up.  But they know these stats as well.  Maybe that's why the NFL week 3 games yesterday were so much fun to watch!  Guys played with extra intensity.  Three games went into Overtime before they were finished!  The most talked-about game of these three was the New Orleans Saints playing the Kansas City Chiefs.  The Saints were Super Bowl winners just three years ago, and star QB Drew Brees is still there.  Yet they were in danger of going 0-3.  And they did.  Their Head Coach was suspended, Defensive Coordinator gone, and several players are now on other teams, because of suspensions by the NFL for allegedly offering "bounties" to defensive guys to put big "hurts" on opposing offensive players. With all this hardship on the team, and with the odds stacked against them, the Saints played full-out all game.  Their intention is always to win, and that's one of the things I love—that moves me about the NFL—and it's why I watch.
Right now, in our businesses, we have hardship, and the odds are stacked against us.  We need to spend money to make money, so we use our credit cards, and never give up.  We have a clear INTENTION of making it all back—maybe in a different way—maybe it involves some re-invention, but we have purpose, and faith in ourselves.  Drew Brees actually said this, in a news conference after his devastating loss:  "We know what kind of team we can be.  There's no doubt in my mind we're gonna turn this around. . . .we have purpose . . .Each of us needs to ask ourselves, what extra can YOU do to get a bit better . . ."
So how do we turn this around, when the odds are stacked against us?  Guess what?  Good teams/people find ways to win.  Here's the action plan I am following right now:
1.  Keep reminding yourself of the stuff that's great in your life—the people you love, who love and care about you—have the attitude of gratitude first and foremost.
2.  Take inventory of your talents:  what are you REALLY good at, and how can you monetize that?
3.  Take the "edit" button off—stop saying, "Oh, I couldn't do THAT"—all possibilities need to be looked at right now.  Don't be afraid to change course—it may be an opportunity.
4.  When the little voice in the back of your head starts with "odds talk," THANK IT FOR SHARING, and carry on.  As the NFL season unfolds, we shall see some beating of the odds—guaranteed.
Related posts: