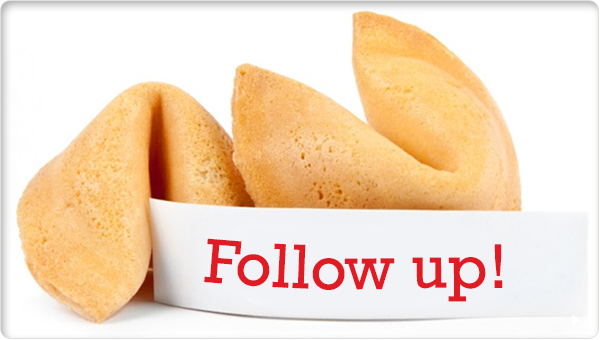 In the first week of the season, the story of the NFL games was come-from-behind victories. Exciting games to watch, but frustrating if your team was not the one that came back. You would think, or at least I think, that once you have the lead, your momentum would carry you, and you hold onto the lead and finish victorious. But that was not the case. In the games I watched, the Saints were ahead 27-3 in the third quarter, but the Raiders went on to win 35-34! This was awful for me, since the Raiders are among my four hated teams. In the other game, San Diego broke my heart – again. They were up 21-3 at the half, and blew it at the end (as usual) to lose 33-27 in overtime. They lost to Kansas City, so I didn't feel so bad.
How does this come-from-behind win happen? Chalk it up to two human tendencies. First, your opponent in the field (and in our case, our competition in business) can get that extra boost of energy from competition. Competition is a contest or a rivalry between two or more individuals or groups for a number of motivators: resources, prestige, recognition, awards, and profit. So others in your field may have a sense of urgency, and that creates additional energy. You need to have it too – even if you made your monthly goal. Set a new, higher goal and keep going. If you can tap into this extra reserve of energy, and channel it towards your desire outcome, the pressure becomes an ally rather than an enemy.
The second human tendency is we relax when we have the lead. We have a tendency to take our foot off the gas and believe, as in our automobiles, we will keep moving forward. Not so in sports, and not so in business. We need to keep our foot on the gas to keep moving forward. You finally landed that big client? How luxurious just to concentrate on customizing your service for them. But you can't. You need to tend to that big one AND keep up with all the balls in the air – the clients and potential clients in various stages of your "pipeline." My pipeline has clients in the beginning of writing their speeches, when I'm doing the research to reignite them; in the middle of their speech creation; clients at the end, ready for follow up. Potential clients also need tending to — that phone call, email, or help to complete your contract. Once you establish forward motion, you must strive to keep it alive.
So keep putting out the energy. No relaxing until the whistle blows. FINISH.
Related posts: