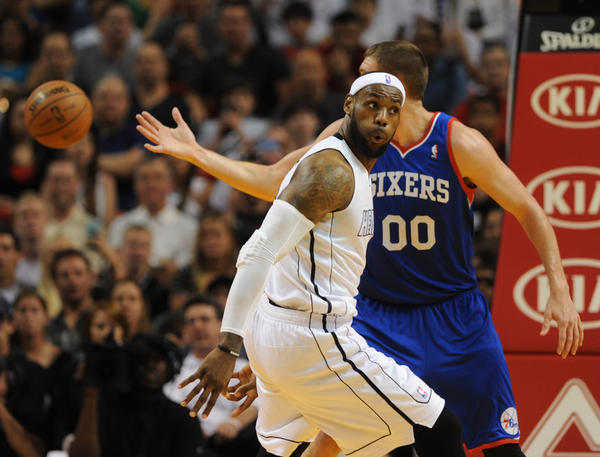 If you've been following my Tweets, you see I am really digging the NBA Finals. Some lessons from football carry over, and are IMPORTANT for us to remember every day:
1. The commitment is 100% and they play to the whistle.
2. Perseverance is their battle cry. I love the definition: "steadfastness in doing something despite difficulty or delay in achieving success." The second definition is even better: "continuance in a state of grace, leading finally to a state of glory."
3. Trust. Each player has to trust his fellow teammates. For me, the ultimate demonstration of that is when a player like LeBron James passes the ball behind him without looking, trusting that his teammate will receive it. Most of the time, they do.
4. They never lose confidence in times of adversity. As one of my favorite, all-time great football players said in a recent TV interview, "There are times when no one will believe in you. If you don't believe in yourself, you're done."
5. They value a short memory. Miami Heat coach Spoelstra, complimented his player, Dwyane Wade, when he said Wade had the "shortest memory" on the team: he's able to shake off a bad play or even a bad game.
I love the history of basketball. I visited the Basketball Hall of Fame in Springfield, Massachusetts in 2004 when my sister and her family lived in Hartford, Connecticut. At the beautiful facility, I learned that basketball was invented out of necessity. James Naismith, a sports coach at Springfield College, had to invent an indoor game because the weather was so lousy in Springfield, Massachusetts. The objective of the game was to throw a soccer ball into fruit baskets, which were nailed to the lower railing of the gym balcony. Every time a point was scored, the game was halted so the janitor could bring out a ladder and retrieve the ball. Later, the bottoms of the fruit baskets were removed. The first public basketball game was played in Springfield, MA. on March 11, 1892.
Tune in to the NBA Finals. The winner wins 4 of 7 games and each team right now has won 1 game. It's the next best thing to football.
Related posts: