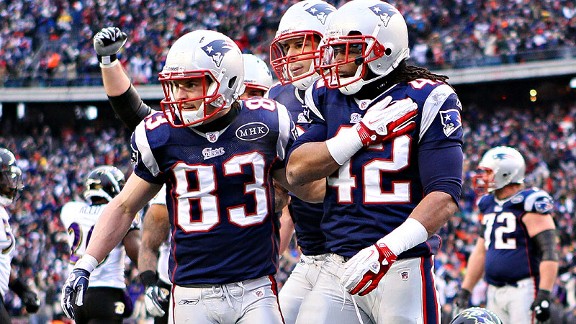 So the NFL Playoff games last Sunday were not my favorite.  Both teams I was rooting for lost, and the losses were due to mistakes, glaring examples of players not doing their jobs as well as they usually do.  Was it the added pressure of "this is IT—we win this game and we go to the SUPER BOWL!"?  Who knows?  Who cares?  We all have "those days" when our usual performance is NOT there—where did it go?  Who knows?  Who cares?  We carry on. . .
Yes, I am a bit depressed.  But, here's something I heard that will make it easier to watch the Super Bowl, even if none of your favorite teams are playing—and especially, if you can't stand the Patriots (to put it nicely).
Last game of the Patriots' season, they were playing Buffalo.  They got down 21-0—rare for Brady and the Pats—and picked it up to 21-14 at halftime.  Before the game started, the owner, Robert Kraft, had been presented, by the team, with a painted portrait of Myra, his beloved late wife, who had passed away at the beginning of this season.  The Patriots have worn her initials (MHK) on their uniforms all season, every game, and had dedicated the season to her.  So, before halftime, Robert Kraft, sent the portrait down from his owner's box, to the locker room, and instructed someone to mount it right there, in the middle of the locker room.  Brilliant?  You bet.  The team came out of that locker room, psyched, pumped—Buffalo never scored another point, and the Pats scored a bunch.
After he scored the second of two big runs for touchdowns against the Ravens last Sunday, their running back, BenJarvus Green Ellis (affectionately known as "the law firm" for obvious reasons), caught the camera's eye, and wildly excited, pointed to MHK on his jersey, mouthing,  "This is for Mama Myra," as the players affectionately called her.  They loved this generous, philanthropic woman, who loved them back.  So how's THAT for a story?  I don't know about you, but it does soften my hatred a bit. . .so maybe I can watch them in the Super Bowl without cussing at the screen. . .especially if they point to the initials on their jerseys.
Related posts: