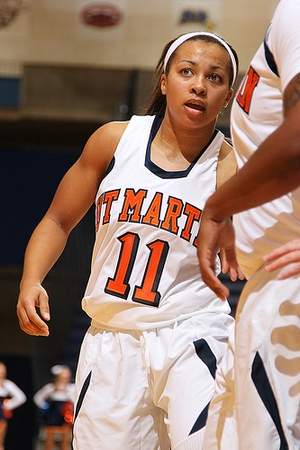 It's that time of year again, when I become March Madness Girl, watching many games a day, especially the college women being necessarily ROUGH!  And so much diversity!  There was a SHORT player!  Heather Butler, the star Junior player from a school called UT Martin, is 5'4" tops!  The sportscaster said she is probably 5'2"—how awesome is that?  More awesome is she's the BEST player on the team, scoring 13 points in the first 8 minutes, 23 points within the first 10!  She won two State Championships in high school, and has scored double figures in all 97 games she has played in college.  As a 5'0" girl, I truly love this.
And then, there are the TALL players.  Last night, I watched as 6'5" Elena Delle Donne of University of Delaware, led her team to an upset victory over 3-seed North Carolina.  Joe Biden was in the sold-out crowd in Delaware's home arena, and a sign in the crowd read, "University of Delle Donne," which made me laugh and  is pretty accurate from the fans' point of view.  Delle Donne scored her 3000th point in her college career as she took over most of the game to lead her team to the Sweet 16 for the first time.  She can shoot from anywhere, and gets her own rebound to put the ball in the basket—quite thrilling to watch!
Of course, the thing that grabs me most about the NCAA March Madness Championship Tournament is young men and women giving their all, playing their sport with all their heart—100 percent—full out—without getting millions of dollars for their efforts.  This last weekend, the Michigan State women's coach, Suzy Merchant, commented on her tough win over Marist.  The following words were even better coming out of a short, dimpled, blonde, curly-haired woman talking tough:  "We've had a lot of diversity before . . .it was a tough match-up . . .we're a group of people that all come together.  We have a couple of different forms of teams within our own team, and we can adjust well to whatever the other team does."
Now there's a lesson for us all.  Especially at this time in our lives and in this country, we need to be more flexible than ever.  We can't get stuck in what made us great in the past.  These have to be the new good old days, and we have to have a couple of different "forms" within ourselves to achieve the results we want.  In college basketball championship games, there are "upsets."  "Bad" teams beat "good" teams, because upsets are made from unexpected contributions.  Anyone can step up on any given day.  Your reputation does NOT have to precede you.  Any given day, any given hour, you can break out of the expected, and do something spectacular.  You've done it already.  How many of us got a job we were actually prepared for?  How many of us are working in the field we majored in as undergrads?  Only 10% of us, statistics say.  The other 90%?  We must have stepped up, made unexpected contributions, and made it work!  Maybe won the game!
Someone 5'4" excels in basketball?  Yeah, right.  And yet—Heather Butler!  Can you step up when it's not expected?  Right now, we need to do that.  Watching March Madness can inspire you to do that.  Sweet Sixteen weekend is coming up. Watch and see.
Related posts: