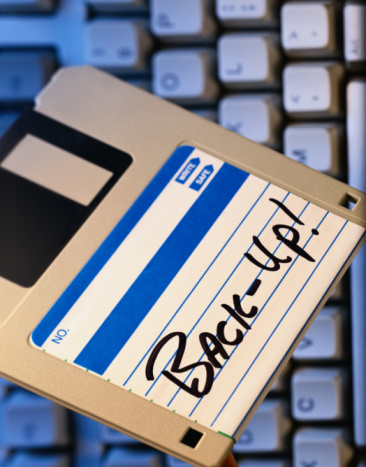 I love Peyton Manning, Quarterback of the Indianapolis Colts. I love his command of his job and his team and his ability to win games – even in the last two minutes. He inspires me to give my all to my job, and never give up. I dedicated my book to him, along with my mom (they happen to share a birthday).
Now he's injured: three neck surgeries in the last 18 months. He can't play, and there's no word when or if he will return. Every Quarterback has a "back-up," but Peyton is so great, and has enjoyed spectacular health for all of the 13 years he's been playing, that Curtis Painter hardly took a snap. At the beginning of the season, the Colts management decided to take a 38-year old quarterback, Kerry Collins, out of "retirement" and play him the first three games. He didn't know the Colts playbook, and they lost all three games. Last week, they put in Manning's back-up who did a bit better than Collins. Curtis Painter seemed to know the playbook better, and threw some nice passes to his receivers. It looked like they had practiced together . . . but how much? The Colts still lost the game, and next week is week 5 out of a 16-week season.
Do you have a back-up in your job? We back up our computers and smart phones, but most of us don't have a back-up for our job – not in the corporate world. BUT, and here's the important part: do you delegate enough of your tasks so your job will get done even if you're not there? When I teach managers, I define "delegate" as, "Achieving specified results by empowering and motivating others to accomplish results for which you are ultimately responsible." The challenge I'm up against is managers think there is no one who can do their tasks better than they. Sometimes, the little voice in the back of their heads says, "It will be quicker and easier if I just do it myself." Yes, MAYBE. I tell managers, as I pry their fingers off the tasks they insist on doing themselves, about the sign in my office:
"Not Every Task is Worth Doing Perfectly".
I ask them, "Is there someone else who could do the task adequately?" Some tasks are only worth doing adequately. Also, the time you spend teaching the task will be amortized over the next few times the person does the task, and you don't.
So don't do it like the Colts. Never thought I'd say that! Make sure someone is ready to take over for you, and for every one of your "players" on your team.
For more football inspiration for business and life, get your copy of my new book, Necessary Roughness: New Rules For The Contact Sport Of Life!
Related posts: